Welcome to the inane writings of Havrylo the pigeon
UPDATE 07/21/2021: Just put out the first two chapters of a new story I'm working on, read it here.
That is me bucko!!
Anyways, this is currently a site for me to post, mainly, my writings. Though maybe some other stuff will come down the line. We'll see what happens.
If you're coming here from Newgrounds, I am pleasantly shocked that you care this much!
For those who stumbled upon this page by accident, here's what I'm talking about.
If you're looking for some good old ~business inquiries~ here's the email I have for this whole thing: havythecucker@gmail.com
and here is me, havrylo the pigeon himself, courtesy of HBO: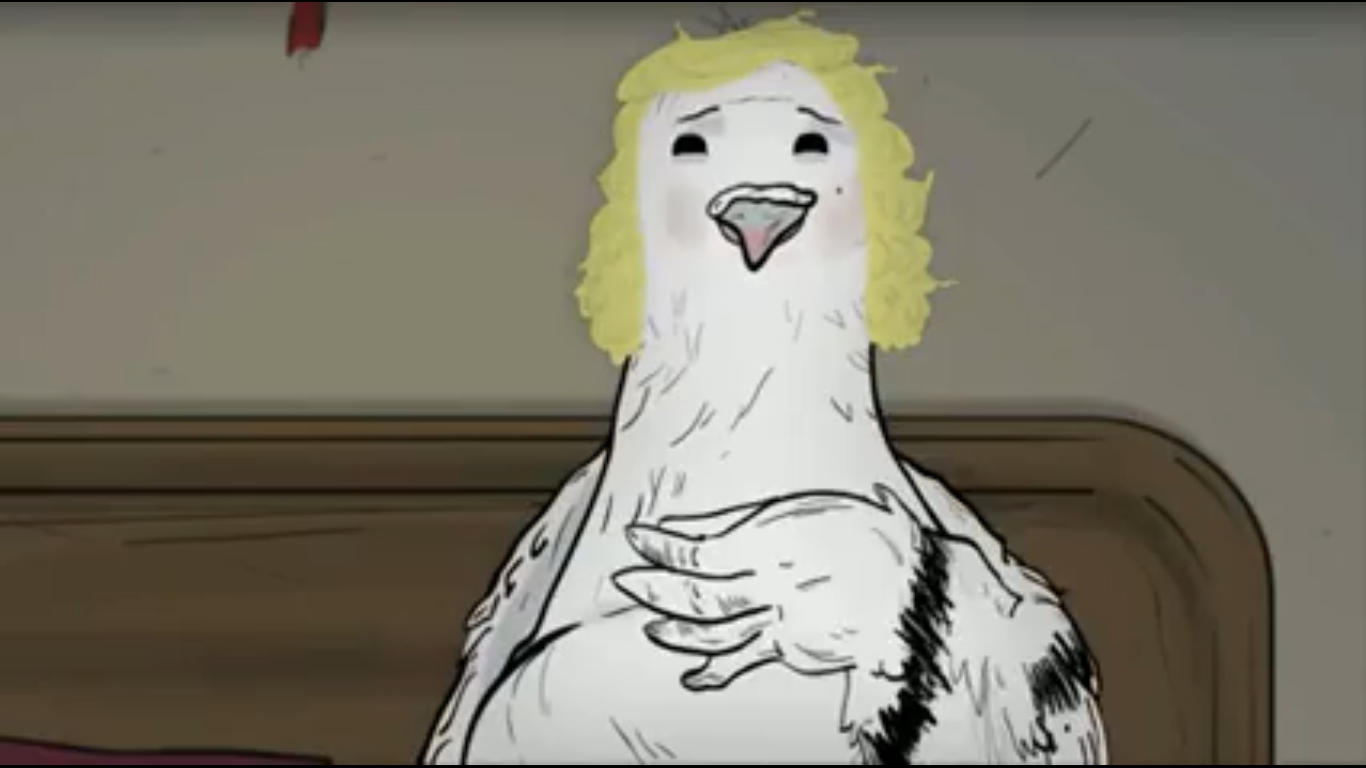 See the menu for the real important stuff ^